Weather warning for Galway downgraded to third level of yellow alert
Galway Bay fm newsroom – A status yellow alert is in operation for Galway, which is the third highest alert warning and downgraded from the top status red alert in place since yesterday
However Met Éireann has issued a Status Orange Alert, the second level of alert for much of the country with gale force southwest to west winds and gusts of 100-130km/h forecast for today
The Status Yellow is in place for Galway, Mayo, Roscommon, Munster and Wexford
Approximately 170 homes in Galway are still without electricity this teatime as ESB crews are working in difficult conditions to repair broken poles and wires
The areas affected are 50 houses in Headford and 120 in Kilternan
30 houses in Kingston in Salthill have had power restored in the last 15 minutes
ESB Crews from Mayo have come in to assist the Galway crews
A spokesperson for the ESB in Galway says they expect to have power restored to most of the Galway customers tonight
There are also 500 individual faults across the country with some of these in Galway
These will take some time to fix as the damage is substantial and also many are only being discovered now as people return to their homes after the Christmas break
Eircom says some Galway customers are without telephone and broadband service and it expects this figure to rise with further bad weather forecast.
It said the problem is widespread but the worst impacted areas are Galway, Mayo, Cork, Kilkenny, Carlow, and Wexford totalling 7500 nationwide
Although the storm is easing off in Galway motorists are asked to remain vigilant on the roads as winds remain strong and fallen debris poses hazards
At the height of the storm last night winds of 135 kilometres an hour were recorded at Galway harbour while a woman who was blown into Galway Docks was lucky to be rescued
Mace Head in Connemara also recorded one of the strongest gusts in the country last night at 130 kilometres per hour
Traffic wise in the city Salthill gardai say Dr Colohan Rd in Salthill remains closed between Grattan Rd and Seapoint due to the stormy conditions.
Knocknacarra was badly affected by fallen trees last night, particularly the Windfield area but all have since been cleared
A fully intact trampoline was also blown from its own walled garden into another one
City council crews also secured traffic lights which had come loose
Several trees fell in all areas of the county but all have now been cleared
Death announced of former Bishop of Galway
The death has occurred of the former Bishop of Galway, Kilmacduagh and Kilfenora Martin Drennan, six years after he announced his retirement on health grounds. He was aged 78.
The Galway Diocesan Office confirmed the death this (Saturday) afternoon of the Bishop and Apostolic Administrator Emeritus, who oversaw the Diocese for eleven years.
Born on January 2, 1944 in Piltown, County Kilkenny, he studied for the priesthood at Saint Patrick's College, Maynooth, from where he was ordained to the priesthood in 1968. His brother Michael is also a priest.
Following his ordination, he continued his studies in Rome where he was awarded a Licentiate in both sacred theology and sacred scripture. He returned to Rome in 1980 to become spiritual director at the Pontifical Irish College for the next five years.
He became a lecturer in sacred scripture at Saint Patrick's College, Maynooth, where he continued to teach until his appointment as Auxiliary Bishop of Dublin in 1997 with responsibility for East Wicklow and South Dublin.
Following the retirement of Bishop James McLoughlin, Bishop Drennan was appointed Bishop of Galway and Kilmacduagh and Apostolic Administrator of Kilfenora and he was installed on July 3, 2005 in Galway Cathedral.
O'Flaherty's promising start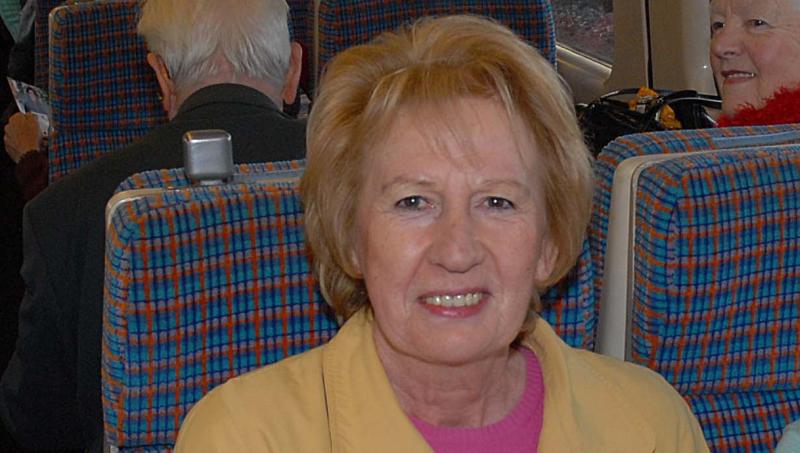 Outgoing Cllr Terry O'Flaherty (Ind) is on course to retain her City Council seat – and top the poll in City East. 
With 33% of the boxes tallied, Cllr O'Flaherty is polling strongly, particularly in Renmore. 
Michael John Crowe is ahead of his running mate Alan Cheevers for the Fianna Fáil vote, according to the early figures, although that could change when Doughiska and Roscam boxes are opened. 
The Green Party's Claire Hillery is on about 7%, with Fine Gael on 10% and Sinn Fein on 5%.
Tallies underway as votes are sorted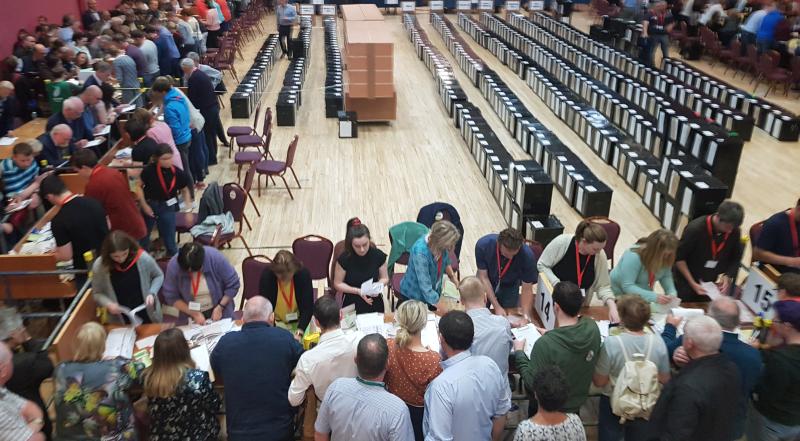 The opening of boxes for the local elections began at 9am this morning in Leisureland when the tallymen (and women) kicked into gear.
As regards the Galway County Council elections, the smaller areas are being opened first which means that the four-seater Connemara North boxes will be first in the pecking order.
It will be followed by Gort-Kinvara (5 seats), Connemara South (5 seats), Athenry-Oranmore (7 seats), Ballinasloe (6 seats), Loughrea (5 seats) and finally Tuam (7 seats).
The boxes in these areas will be opened and tallied in that particular order before being transferred to the Galway Lawn Tennis Club on Threadneedle Road where the counting will commence around mid-morning.
That is when the fun will really begin – although the tallies should give a good indication as to where most of the seats are destined.
As regards the city, the Galway City East boxes were opened first, followed by Galway City Central and finally Galway City West. These votes will be transferred to the Westside Centre by around 11am for counting.
There are 39 seats on Galway County Council to be filled with 18 on Galway City Council. The City Council count is expected to conclude on Saturday night but the County Council count – with seven electoral areas to be filled – could well go into Monday.