Upgraded status red weather warning for Galway
Galway bay fm newsroom – Met Éireann has issued an upgraded status red weather alert for Galway as storms continue to batter the country.
Very stormy conditions with violent winds are to be expected this evening with very severe gusts of 130 to 170km/h.
Some 1500 ESB customers are still without power across the county this evening as a result of the violent storm conditions.
Areas affected include Gort, Lettermore, Woodford, and Ardrahan- and most faults have been caused by fallen trees or power lines.
The ESB is advising people to stay away from fallen power lines and treat them as though they are live.
Matt Cunningham, spokesperson for ESB in Galway, says teams are working to repair all faults and will restore power as quickly as possible
Meanwhile, the driver of a truck that overturned on the N18 Galway to Gort road at Kiltartan has been taken to UGH as a precautionary measure.
The road at Kiltartan was fully closed to facilitate the removal of the truck, but is expected to re-open around now.
Council crews are assisting in the removal of several fallen trees across the county, and Bus Eireann services were suspended for a time earlier this afternoon due to high winds.
Due to fallen trees, the road between Killure and Nutfield and the road between Ahascra and Fohanna is impassible.
The road between Castleblakeney and Ballymacward is closed due to a fallen powerline.
Gardaí are reporting spot flooding on roads in the city, Salthill and Clifden, and are advising of strong crosswinds on the M6 Dublin to Galway road between junction 13 Athlone West and Junction 15 Ballinasloe West.
Meanwhile, Gary McMahon from Galway City Council is advising people not to take any risks
Meanwhile, Westside Library has closed due to storm damage.
Four large panes of glass at the front of the building smashed to the ground as a result of high winds.
Librarian Cora Gunter says the library will remain closed until engineers can assess the safety of the building:
Death announced of former Bishop of Galway
The death has occurred of the former Bishop of Galway, Kilmacduagh and Kilfenora Martin Drennan, six years after he announced his retirement on health grounds. He was aged 78.
The Galway Diocesan Office confirmed the death this (Saturday) afternoon of the Bishop and Apostolic Administrator Emeritus, who oversaw the Diocese for eleven years.
Born on January 2, 1944 in Piltown, County Kilkenny, he studied for the priesthood at Saint Patrick's College, Maynooth, from where he was ordained to the priesthood in 1968. His brother Michael is also a priest.
Following his ordination, he continued his studies in Rome where he was awarded a Licentiate in both sacred theology and sacred scripture. He returned to Rome in 1980 to become spiritual director at the Pontifical Irish College for the next five years.
He became a lecturer in sacred scripture at Saint Patrick's College, Maynooth, where he continued to teach until his appointment as Auxiliary Bishop of Dublin in 1997 with responsibility for East Wicklow and South Dublin.
Following the retirement of Bishop James McLoughlin, Bishop Drennan was appointed Bishop of Galway and Kilmacduagh and Apostolic Administrator of Kilfenora and he was installed on July 3, 2005 in Galway Cathedral.
O'Flaherty's promising start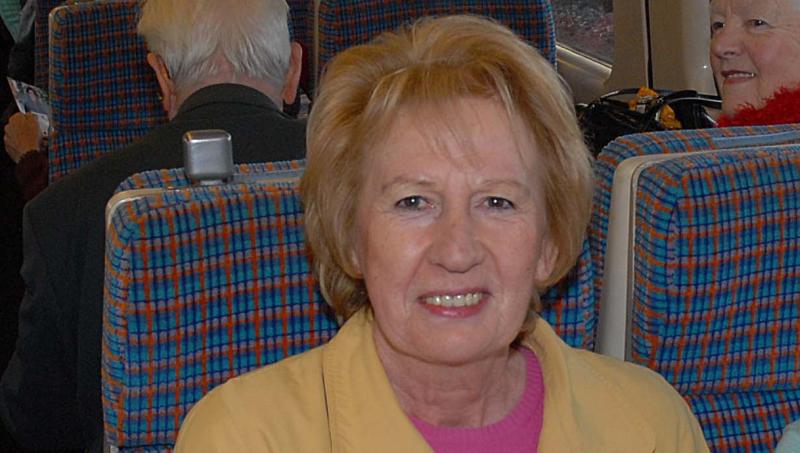 Outgoing Cllr Terry O'Flaherty (Ind) is on course to retain her City Council seat – and top the poll in City East. 
With 33% of the boxes tallied, Cllr O'Flaherty is polling strongly, particularly in Renmore. 
Michael John Crowe is ahead of his running mate Alan Cheevers for the Fianna Fáil vote, according to the early figures, although that could change when Doughiska and Roscam boxes are opened. 
The Green Party's Claire Hillery is on about 7%, with Fine Gael on 10% and Sinn Fein on 5%.
Tallies underway as votes are sorted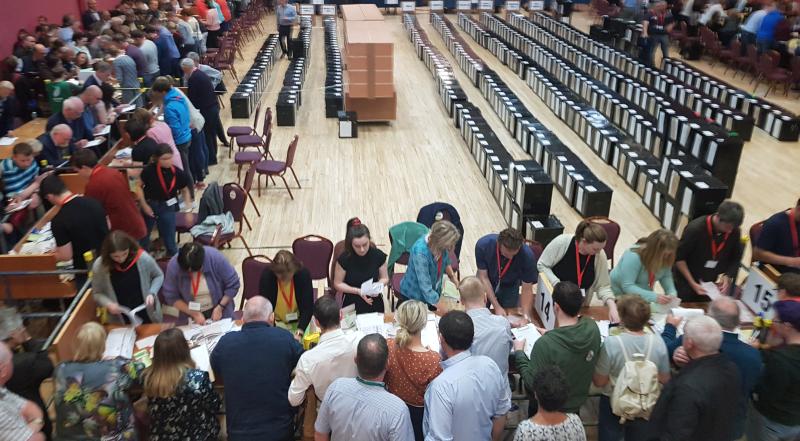 The opening of boxes for the local elections began at 9am this morning in Leisureland when the tallymen (and women) kicked into gear.
As regards the Galway County Council elections, the smaller areas are being opened first which means that the four-seater Connemara North boxes will be first in the pecking order.
It will be followed by Gort-Kinvara (5 seats), Connemara South (5 seats), Athenry-Oranmore (7 seats), Ballinasloe (6 seats), Loughrea (5 seats) and finally Tuam (7 seats).
The boxes in these areas will be opened and tallied in that particular order before being transferred to the Galway Lawn Tennis Club on Threadneedle Road where the counting will commence around mid-morning.
That is when the fun will really begin – although the tallies should give a good indication as to where most of the seats are destined.
As regards the city, the Galway City East boxes were opened first, followed by Galway City Central and finally Galway City West. These votes will be transferred to the Westside Centre by around 11am for counting.
There are 39 seats on Galway County Council to be filled with 18 on Galway City Council. The City Council count is expected to conclude on Saturday night but the County Council count – with seven electoral areas to be filled – could well go into Monday.