PLANS FOR TUAM ANAEROBIC DIGESTION
Plans for a biogas and anaerobic digestion facility at Airglooney in Tuam have been withdrawn.
The controversial plans were the subject of an oral hearing which took place in Tuam in January.
Galway County Council had originally granted permission to Bernard Hynes for the biogas facility at Airglooney Business Park, but this decision was appealed to An Bord Pleanála.
Those opposed to the waste facility expressed concerns about the close proximity of the proposed development to the Clare river, public health, safety and traffic management.
It was argued during the oral hearing that if the project got the go-ahead it could market the Tuam area as a green energy leader.
However, An Bord Pleanála says the application for the digestion plant at Airglooney has been withdrawn.
Spokesperson for Tuam Biogas Concern Group, John Joyce says they are now focusing on a separate similar development which could be planned for another area in Tuam:
Death announced of former Bishop of Galway
The death has occurred of the former Bishop of Galway, Kilmacduagh and Kilfenora Martin Drennan, six years after he announced his retirement on health grounds. He was aged 78.
The Galway Diocesan Office confirmed the death this (Saturday) afternoon of the Bishop and Apostolic Administrator Emeritus, who oversaw the Diocese for eleven years.
Born on January 2, 1944 in Piltown, County Kilkenny, he studied for the priesthood at Saint Patrick's College, Maynooth, from where he was ordained to the priesthood in 1968. His brother Michael is also a priest.
Following his ordination, he continued his studies in Rome where he was awarded a Licentiate in both sacred theology and sacred scripture. He returned to Rome in 1980 to become spiritual director at the Pontifical Irish College for the next five years.
He became a lecturer in sacred scripture at Saint Patrick's College, Maynooth, where he continued to teach until his appointment as Auxiliary Bishop of Dublin in 1997 with responsibility for East Wicklow and South Dublin.
Following the retirement of Bishop James McLoughlin, Bishop Drennan was appointed Bishop of Galway and Kilmacduagh and Apostolic Administrator of Kilfenora and he was installed on July 3, 2005 in Galway Cathedral.
O'Flaherty's promising start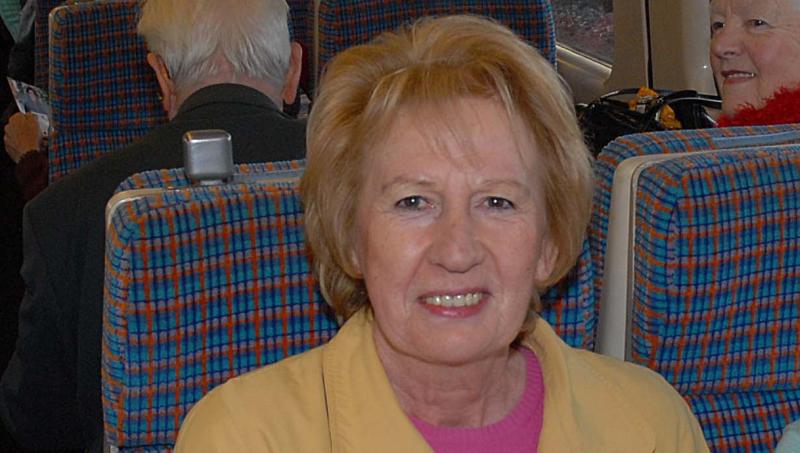 Outgoing Cllr Terry O'Flaherty (Ind) is on course to retain her City Council seat – and top the poll in City East. 
With 33% of the boxes tallied, Cllr O'Flaherty is polling strongly, particularly in Renmore. 
Michael John Crowe is ahead of his running mate Alan Cheevers for the Fianna Fáil vote, according to the early figures, although that could change when Doughiska and Roscam boxes are opened. 
The Green Party's Claire Hillery is on about 7%, with Fine Gael on 10% and Sinn Fein on 5%.
Tallies underway as votes are sorted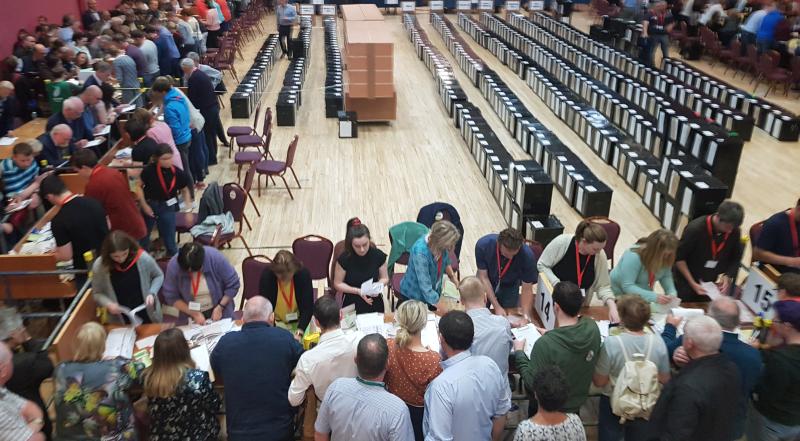 The opening of boxes for the local elections began at 9am this morning in Leisureland when the tallymen (and women) kicked into gear.
As regards the Galway County Council elections, the smaller areas are being opened first which means that the four-seater Connemara North boxes will be first in the pecking order.
It will be followed by Gort-Kinvara (5 seats), Connemara South (5 seats), Athenry-Oranmore (7 seats), Ballinasloe (6 seats), Loughrea (5 seats) and finally Tuam (7 seats).
The boxes in these areas will be opened and tallied in that particular order before being transferred to the Galway Lawn Tennis Club on Threadneedle Road where the counting will commence around mid-morning.
That is when the fun will really begin – although the tallies should give a good indication as to where most of the seats are destined.
As regards the city, the Galway City East boxes were opened first, followed by Galway City Central and finally Galway City West. These votes will be transferred to the Westside Centre by around 11am for counting.
There are 39 seats on Galway County Council to be filled with 18 on Galway City Council. The City Council count is expected to conclude on Saturday night but the County Council count – with seven electoral areas to be filled – could well go into Monday.